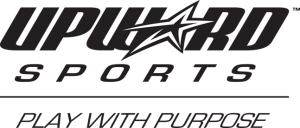 The 2023-24 Season Evaluations and Practices resume November 2024 with First Games January 2024.  Join Us!
2024 Upward Basketball Sign-Ups
Evaluation and Orientation:
Pre-K thru 4th Grade boys and girls
Monday Nov. 6, 2023  between 6-8 PM
Thursday Nov. 9, 2023  between 6-8 PM
Everyone must attend one basketball evaluation.  They will take place in the Ministry Activities Center (MAC).
We encourage all children ages preschool through 4th grade to come join our team! So please share this information with your children, grandchildren, other family members, neighbors, and help us spread the word throughout the community!
Who to Contact:
If you have any questions please Contact Jeff Harris:
jharris@blairlandbaptist.org
Church office at 865-458-5790
Reach out on Facebook too!
Registration Information
Register online at:
https://registration.upward.org/UPW84927
Cost
1st thru 4th grade is $65
Preschool – Kindergarten: $45
Use discount code PREK24 when registering.